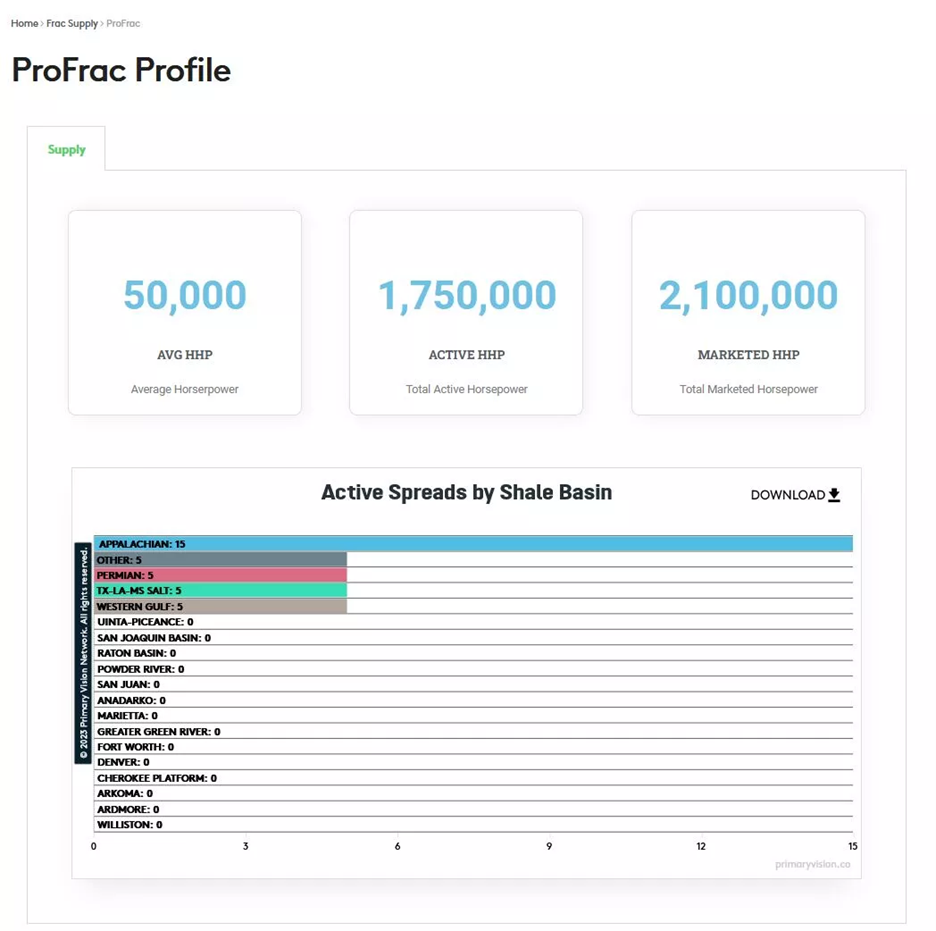 Detailed horsepower and spread data by pumper by basin
Available DOWNLOAD in Excel format for sorting and filtering
Get premium access to our analysts' coverage of leading energy companies.
Our team of analysts has covered the latest earnings reports from leading energy companies, including Halliburton, Liberty Energy, Solaris Oilfield, Baker Hughes, NextTier, RPC, Nine Energy Services, Technip, Patterson UTI, Precision Drilling and Pro Petro. To get premium access to this information, sign up for a premium or enterprise account today.
Senior analyst Mark Rossano discusses the latest energy market trends, including energy forecasts, OPEC, floating storage, European crude imports, exports, and inventories. Watch it for FREE here!
*Premium
**Enterprise Subscribers
Learn more about a subscription here or email us directly: info@primaryvision.co