IF you have been following the news on a daily basis, it becomes monotonous after a certain time. One can also predict the headline where oil prices are either rising on prodution cuts/supply concerns or falling as recessionary fears take hold. The global economy also continues to move aroud these two factors where, on a broader perspective, it becomes a see-daw between geopolitical risks and recessions. Besides this, protests in Iran should be a cause of concern because unlike others in the past these seem to be gaining momentum with every passing day and might turn into a revolution if the movement managed to reach what is called the "tipping point". International Monetary Fund also gave some bad news regarding the direction of the global economy but once again it wasn't a surprise. Primary Vision Network has also been highlighting the impending risks and challenges as to help our readers become more informed and take prudent decisions.
What is happening in Iran? It began with the unfortunate death of Mahsa Amini who was captured by the country's morality police for not properly wearing a headscarf. She was taken into custody and died there. Reports indicate that she was beaten on her head with a baton that caused this. She was 22 years old. Government claims otherwise. They say that she died of a heart attack and also released a video showing her collapse in the police station but that did not appeased the protestors who are now on the streets for more than 4 weeks. At her funeral, women ripped of their scarves in solidarity triggering a country wide movement. Different human rights organization claim that almost 201 people have been killed by the authorities.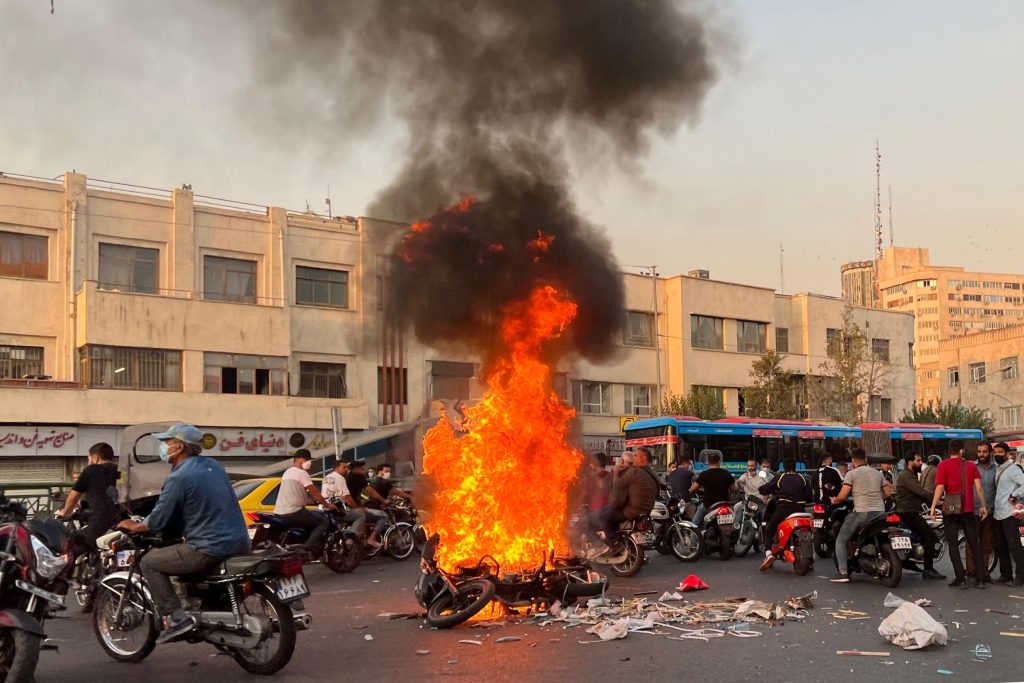 These protests have also spread to oil workers which is very significant. As the country's main source of income is oil and gas if the oil workers completely abandon the fields and refineries this can turn into a painful period of current regime. This can also have a pronounced effect on oil markets that are already rattling with fears of an impemding supply crunch.
Now will all of this disappear? No. Of course not. That is not how the world works. I believe we might be heading towards a tipping point where things become out of hand for everyone and events take a course of its own. If this transforms into a full fledged revolution, it can introduce a flurry of challenges the geostrategic position of the region and world at large.
Coming to the IMF's report that cemented the concerns of many analysts. The recent World Economic Outlook by the IMF downgraded global growth for next year at 2.7 percent from 3.2 percent this year. It also mentioned that how the largest economies in the world will "continue to stall". Due to issues in China's real estate sector and prolonged lockdowns IMF has estimated the the country's economy will grow by 4.4 percent.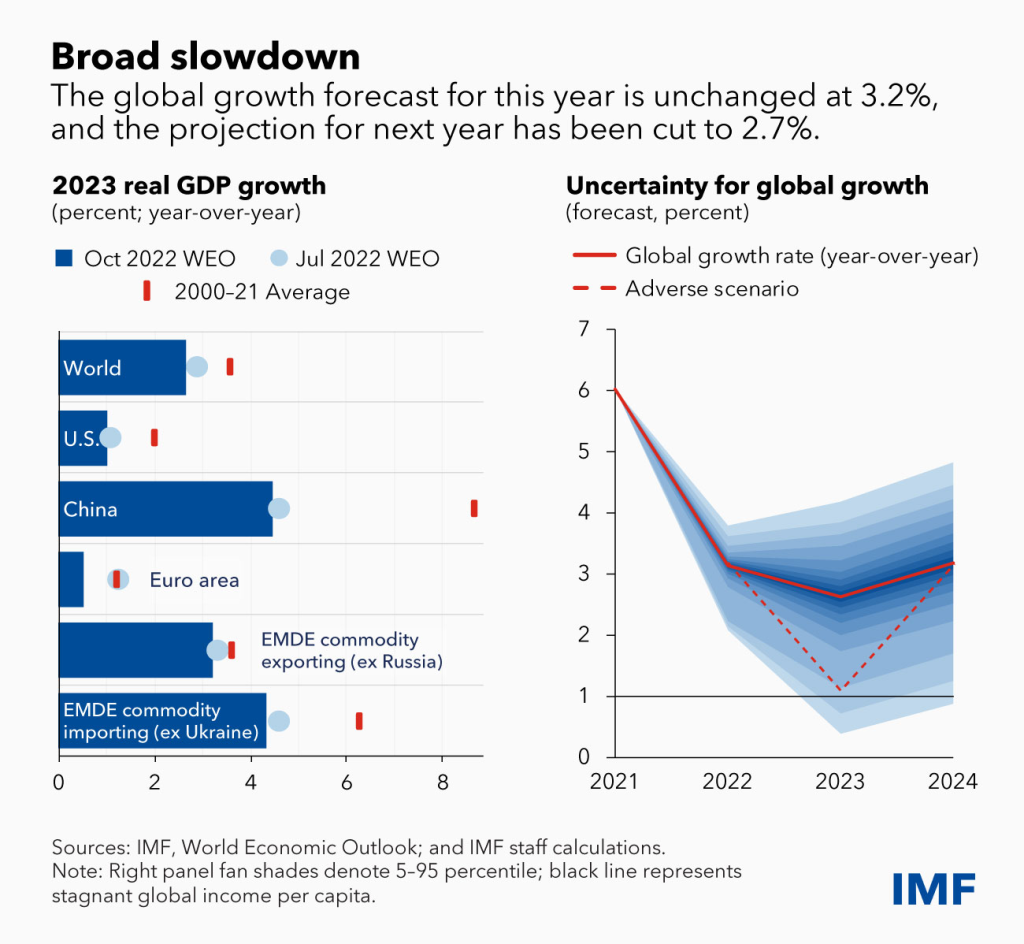 Global inflation will peak around 9.5 percent this year and will decelerate to 4.1 percent in 2024 – I personally do not think it will happen so soon. But one interesting thing mentioned in the report was that we will be in a high inflation environment for longer than expected. This is the exact point that Mark Rossano has been talking about in the ECON shows for more than a year now.
Of course, rising interest rates to slowdown inflation presents a policy conundrum to the policymakers as they try to balance monetary tightening without hurting the living standards to an extent that it causes unrests or instability. So far there has been no success in this aspect. As always the emerging markets and the developing economies continue to have a disproportionate effect of these developments.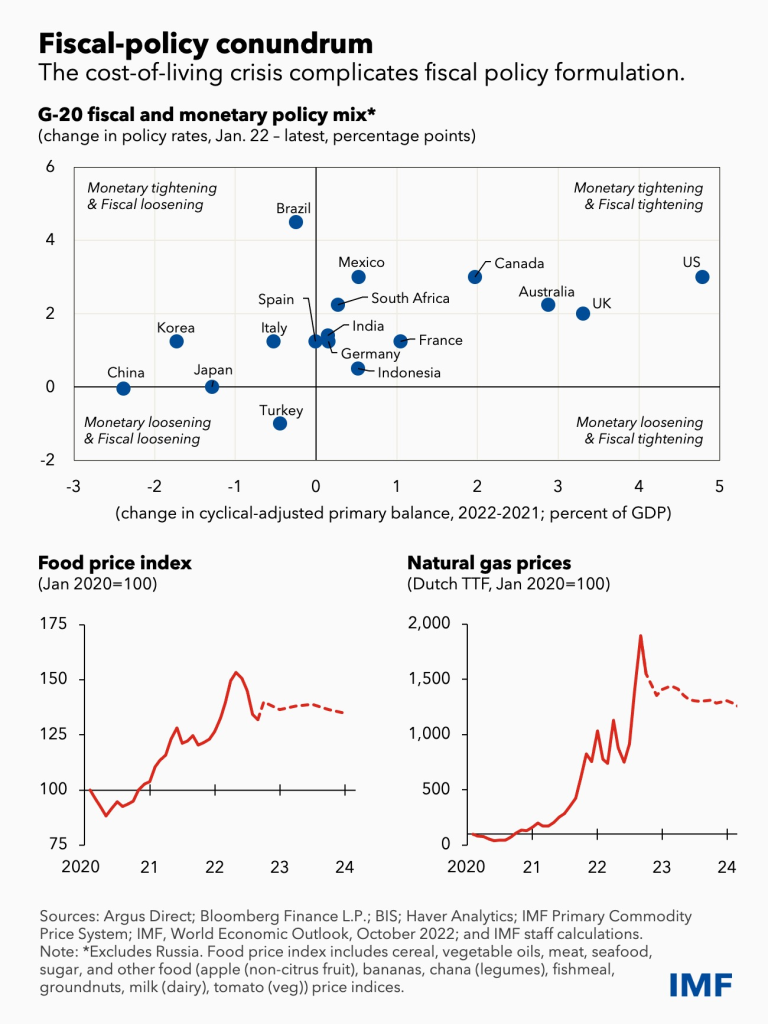 All in all we are looking for some serious headwinds ahead. The ship (global economy) will get ricekty. But hopefully we will sail through.